Yorkshire Free Range Grass Fed Lamb Cutlet
Chef's Recipe
Lamb Cutlets with Creole Mojo Sauce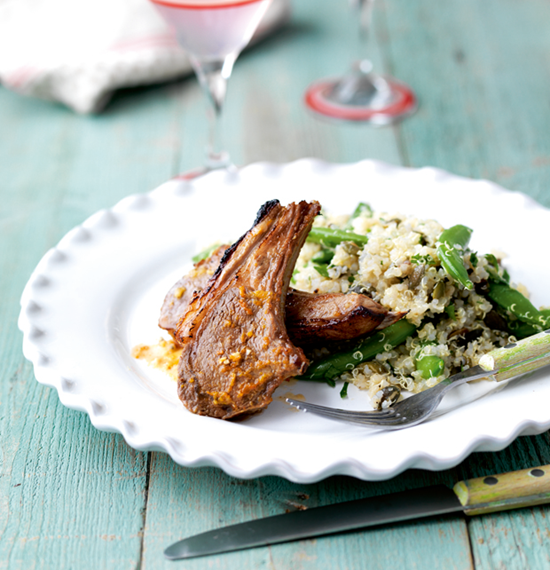 Ingredients
8 lean lamb cutlets or 4 lamb loin chops

For the Creole Garlic Marinade (Mojo Criollo)

:60ml/4tbsp olive or vegetable oil

Grated zest and juice of 2 oranges

Juice of 1 lime

Salt

10ml/2tsp ground cumin

3 garlic cloves, peeled and finely chopped

15ml/1tbsp hot pepper sauce
Method
To prepare the marinade; in a large shallow non-metallic dish mix all the ingredients together. Place the cutlets or chops in the marinade mixture and coat well on both sides. Cover and refrigerate for 2 hours, or if time allows overnight.
Remove the cutlets or chops from the marinade (reserve the marinade) and cook on a prepared barbecue or under a preheated moderate grill for 6-8 minutes on each side. Meanwhile, heat the marinade in a small pan until piping hot and pour over the chops before serving.
Serve the lamb with the quinoa and sugar snap pea salad.
lamb cutlets
the best lamb cutlets ever can't stop eating them