Picanha

Available in 1Kg and 2kg approx.
Chef's Recipe
Picanha Mini Roasts with Miso Glaze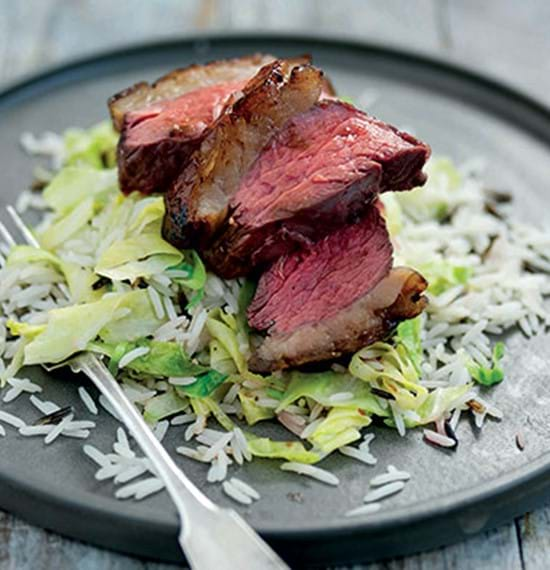 Ingredients
4 x 150-200g/5-7oz mini roasting picanha roasts

For the Miso Glaze

:45ml/3tbsp red miso paste (available in the ethnic section of large supermarkets)

45ml/3tbsp Japanese rice wine or mirin

10ml/2tsp runny honey
Method
In a small bowl mix together the glaze ingredients to form a paste.
Preheat the oven to Gas mark 5, 190°C, 375°F.
Put the picanha roasts on a chopping board, season and brush portions with the glaze.
Position on a rack in a roasting tin lined with foil and roast for 25-30 minutes, cover with foil if browning too quickly.
Serve the beef with steamed winter cabbage and rice.
Tips:
This glaze works well on steaks too.
Exquisite tenderness
I received my 2Kg cap of rump and split it into two smaller joints. I had requested the butcher to leave a thicker cap of fat on the joint and he complied. After a quick sear and seal I placed one of the joints, wrapped in foil, in the oven until medium rare, followed by a 20 minute rest. Sliced against the grain. The result was fantastic. Exquisite melt in the mouth tenderness, with full beefy flavour and sweet crunchy fat. I'm very impressed with the quality and service of Yorkshire Lean Meat, and will definitely order from them again. And again.